This is our monthly one-on-one conversation.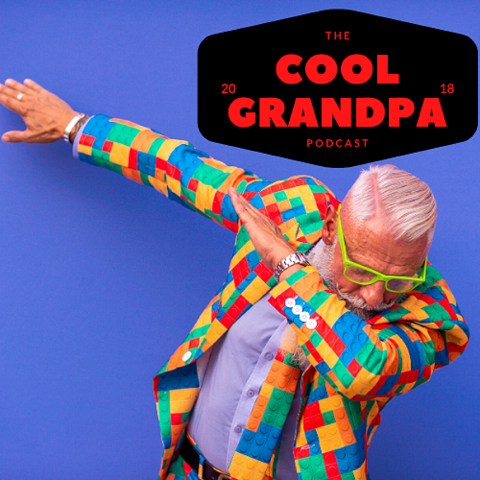 What adventures have you been on lately? Do you plan adventures for yourself? How about adventures with the grandchildren?
This conversation is about the importance of having adventures and some ideas for adventures with the grandchildren.
Using the word adventure creates vivid pictures about having an experience that is out of the ordinary AND something that could involve a little bit of risk. Our young grandchildren understand adventures from the point of view of the cartoons they watch and the stories that they hear and read. They get that adventures are something special and fun. So, knowing this, let's use having adventures in our language when planning a unique outing or experience with our young and older grandchildren.
In this episode, I share some tips and ideas for adventures with different-aged grandchildren. I also share the importance of really "selling" your upcoming activity. We also talk about how not every interaction with the grandchildren needs to be an adventure but rather, the adventure should really be created as a unique experience that you have once or twice a year (if that cadence works for you and your circumstances).
If you are planning any cool adventures with your grandchildren this year, please leave me a comment below or on my FB group page (Click HERE for the FB page), letting me know what you are doing.
After you have listened to this episode, remember to like and subscribe to the show if you haven't already. Please share this podcast with three friends that could use this valuable information. Sharing is the best way to help me spread the word about the importance of grandfathers in the lives of their grandchildren and families.
Links
To join our growing FaceBook group, click HERE and join the ongoing conversations.
You can now purchase my children's book, My Grandpa's Grandpa, directly from my website. Click HERE for the link.
My children's book, My Grandpa's Grandpa, is now available for download. You can download the Kindle version by clicking on this LINK.
I would appreciate it if you could support the show. You can support the show through "Buy me a Coffee" and donate a few dollars by clicking HERE.
Affiliate Links
Grandparents Academy offers some great educational opportunities for grandfathers and grandmothers alike. Click HERE to pick a topic that is great for you.