Our conversation with Jerry Witkovsky and Deanna Shoss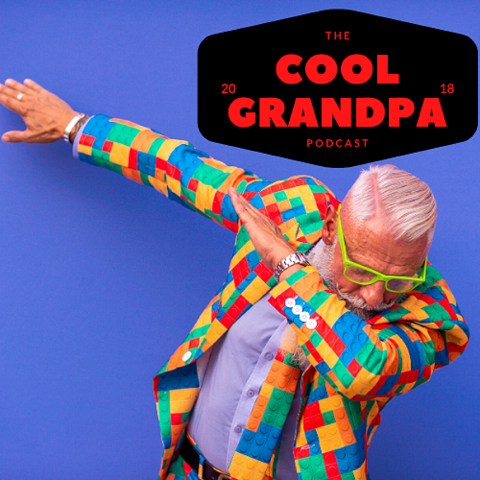 This week we are joined by two passionate individuals whose goal is to build bridges of understanding and communication between Grandparents and Grandchildren. Jerry Witkovsky and Deanna Shoss join us to discuss their new book, Where Two Worlds Meet.
Jerry joins our conversation as a leader in developing organizations and programs that impact the lives of his community. Since his 1997 retirement, Jerry has focused his considerable energies on grandparenting facilitation—helping multigenerational families work (and play) together to create a rich family life. He has partnered with JCC and YMCA to create a writing prompt program serving over four hundred grandparents on three continents and a virtual improv program with UK's Nursery Theatre. He currently spearheads many school-based programs designed to strengthen connections between grandparents and their teenagers.
Deanna Shoss is a marketer, writer, and interculturalist based in Chicago. As Founder and CEO of Intercultural Talk, Inc., Deanna inspires people to learn, create, and contribute across their lifespans. She takes an intergenerational approach that combines online communication platforms such as websites/blogs, social media, and video with tried and true practices such as partnership building, email marketing, and in-person events. Deanna writes for the National Diversity Council and is the Tech Columnist for Grand Magazine. She speaks Portuguese, Spanish, and French and is a certified group fitness instructor. Learn more at interculturaltalk.com.
In our conversation, we discussed what motivated Jerry to write his book and how he and Deanna became connected and are working hard to deliver this timely message of getting grandparents engaged with their grandchildren. We also discuss how grandparents can be a part of the solution in helping grandchildren through complex mental and emotional issues.
Where Two Worlds Meet is an enjoyable read full of fantastic tips and examples that will help you become more intentional and involved with your grandchildren, please follow the links above and below to learn more about the work that Jerry and Deanna are doing and to order your copy of Where Two Worlds Meet.
If you know someone who would enjoy hearing this conversation, please forward this podcast episode to them. Sharing episodes like this one is the best way to help others learn about Grandfathers' critical role in their families lives. Please remember to 'like' and subscribe to the podcast if you haven't done so already.
Links
Click HERE to go to the website for Where Two Worlds Meet
Click HERE to read the article, Why American Teens Are So Sad
Click HERE to visit Deanna's company Intercultural Talk
Affiliate Links
Click on this link to learn more about Peekabond.
Click on this link to learn and sign up for Readeo.