Our monthly one-on-one conversation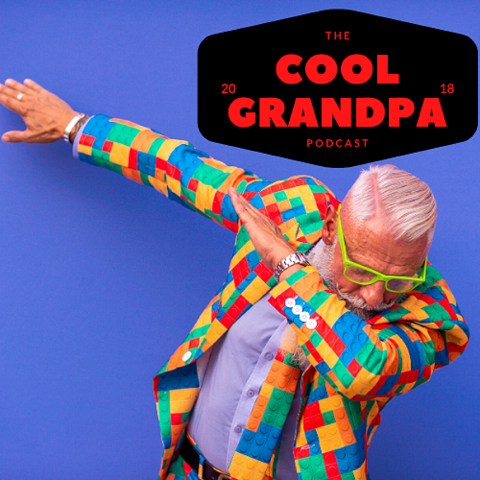 Some will say that investing in yourself is selfish and can take resources away from other needed projects or activities. I however say that the coolest grandpas work hard on investing in themselves. Why? so that those cool grandpas can then poor themselves into their family, friends, work, and hobbies.
Investing into yourself is not a new concept but it is one that I think we don't pay as much attention to as we get older. I believe that as we start to have grandchildren come along and our roles at work, at home, and in the community grow it becomes even more important to invest in ourselves.
My mentor, Dan Miller, Jim Rohn, and Zig Ziglar have all talked at length about how vital it is to grow your competence as well as your passions and interests. Zig often would talk about the seven spokes of a wheel that made up a well-rounded individual. Those areas are:
Mental Health
Spiritual
Physical
Family
Financial
Personal
Career
By investing 3-5% of our income into these areas, you will be growing yourself so that you can take on even more responsibility for your happiness and the health and success of your growing family. If you will continue to look to make investments in yourself in these buckets of success, I KNOW that you will continue to be a cool grandpa that has the tools needed to enjoy all the good times as well as the strength to help your family through the tough times.
After you have listened to this episode, please remember to like and subscribe to the show if you haven't already. It would also be fantastic if you would share this podcast with a friend. Sharing is the best way to help me spread the word about the importance of grandfathers in the lives of their grandchildren and families.
Links
Click HERE to listen to The Art of Manliness Podcast episode titled "The Philosophy of Self-Improvement." I think that you will like the podcast in general and this episode specifically.
Click HERE to visit Amazon and purchase The Meditations by Marcus Aurelius. I have no affiliation with Amazon, so I don't make anything if you click this link and order the book.
Affiliate Links
Click on this link to learn more about Peekabond.
Click on this link to learn and sign up for Readeo.