Our conversation with Aaron Larsen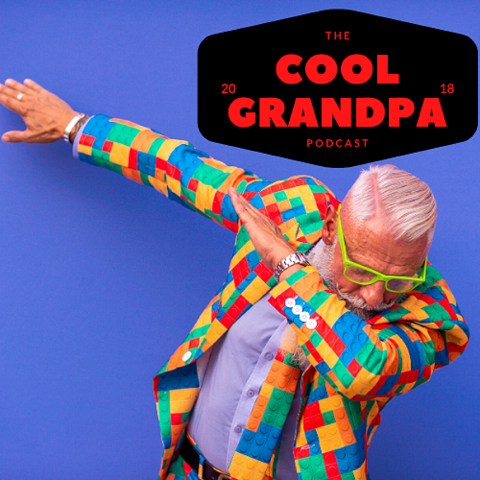 Aaron Larsen stops by The Cool Grandpa Podcast to talk about his fantastic grandparents. Grandparents who not only were there to love and encourage Aaron but who also gave him needed proddings. Aaron was a young man just out of school, and his confidence when was shaken. Through love and support, his grandparents helped him to discover where he should be receiving his value and self-worth in life.
We dive into Aaron's experience with living with his grandparents. He shares several examples of how his grandparents intentionally built connection points around Aaron's interests. Aaron discusses how his Grandpa Grit, after suffering a stroke, helped Aaron find his voice through the connection of music.
Aaron also discusses the creation and purpose of Grandparents Academy. Grandparents Academy is a place a resource that enables grandparents to use existing technology and applications to build connection points with their grandchildren. The resources available at Grandparents Academy include guides, videos, and blog posts. These resources have reached millions of grandparents, and thousands have enrolled from all over the globe.
September 11th through the 17th, Grandparents Academy will host a complete week-long celebration of grandparents. This week-long event will feature expert interviews and training. Click on the affiliate link below or HERE to register for this event.
After you have listened to this episode, please remember to like and subscribe to the show if you haven't already. It would also be fantastic if you would share this podcast with a friend. Sharing is the best way to help me spread the word about the importance of grandfathers in the lives of their grandchildren and families.
Links
Click HERE to visit GrandparentsAcademy.com, and be sure to register for your Downloadable guides and free resources.
To connect with Grandparent Academy on Facebook, click HERE. Aaron is creating fun and inspiring posts to share with the family.
Click HERE to view a video of Aaron singing with his band from ten years ago. It is great to see how his grandfather encouraged him to get into music.
Affiliate Links
Click HERE to register for the week-long event that Grandparents Academy hosts from September 11-17.
Click on this link to learn more about Peekabond.
Click on this link to learn and sign up for Readeo.