Our conversation with Dr. Marsha McLean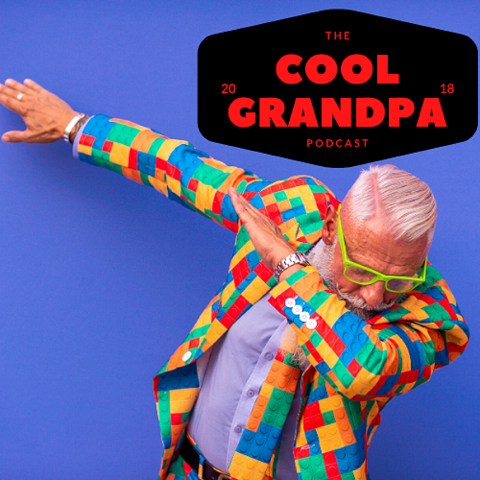 Hold on to your hats! Dr. Marsha McLean is bringing fun and energy to this week's conversation. Marsha is talking to us about how she initially was reluctant to have the title of Grandma. Why? Because Grandmothers traditionally have seemed very old and normally not in the best physical health. Marsha soon embraced her role as Grandma AND, as a result, created Grandmas 2.0 and wouldn't change a thing.
The purpose of Grandmas 2.0 is to help grandmas redefine, realign, and redesign their lives. A 2.0 Grandma is not like the grandmas of the past. 2.0 Grandmas focus on living a healthy lifestyle. They love their grandchildren but want to make sure they live their best life.
As Marsha defines it, living your best life is about being healthy, being well; physically and mentally, being fashionable, being beautiful inside and out, and being financially and technologically fit as well.
We have an absolute blast talking and exploring the Grand Trips that Marsha and her husband take the grandchildren on. They use Grand Trips to help the grandchildren plan and execute road trips and figure out the budget to include money for play and money for the trip.
Marsha embraces the notation of best put down by poet Dylan Thomas:
"Do not go gentle into that good night,
Old age should burn and rave at close of day;
Rage, rage against the dying of the light."
This is not to say that Marsha is not happy to be a grandmother and aging, but rather, Marsha is the tip of the spear in helping women as they become a grandmother to CHOOSE how they want to embrace their role AND define how they want to live their life.
After you have listened to this episode, please remember to like and subscribe to the show if you haven't already. It would also be fantastic if you would share this podcast with a friend. Sharing is the best way to help me spread the word about the importance of grandfathers in the lives of their grandchildren and families.
Link
To visit Grandmas 2.0, click HERE.
You can connect with Marsha on Facebook by clicking HERE.
If you are on Pinterest, you can click HERE to check out Grandmas 2.0 on that platform.
Affiliate Links
If you would like to support the show, you can "Buy me a Coffee" by donating a few dollars to the show. To support the show, click HERE.
Ready to check out Make Momentos? Click HERE to be taken to a landing page created just for you.
To Join Dan Miller's 48 Days Membership group (I am a part of this group), you need to sign up for the waiting list. Dan only opens up the group for short periods. To reserve your spot in the 48-Days community, click HERE.
Click on this link to learn more about Peekabond.