My conversation with Harold Weir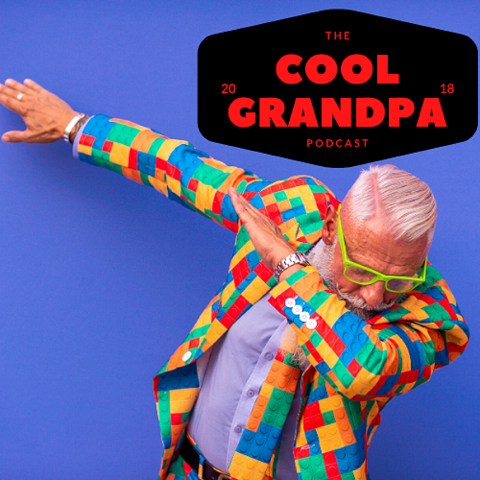 In this conversation with Harold, we dive into his passion for his grandchildren and costume building. Harold shares his experiences with living with his 22-month-old grandson and his mom and dad.
Harold and I discuss how he and his grandson have developed a bond whereby the grandson is happy to comply with what grandpa wishes him to do like be still for diaper changes and going down for naps. The secret Harold says is to simply love them and make sure that THEY know they are loved and safe. The discipline really comes from the parents with the grandparents backing up the discipline but in a loving manner.
We discuss Harold's work with a haunted train ride in this conversation where people would wait up to two hours for about a six-minute train ride. The train and haunt props, characters, and effects would be planned out almost a year in advance. We also talk about our mutual friend, Roger Hayes, who has been a guest on The Cool-Grandpa Podcast and his experience with running a nationally recognized home haunt. (Click Here to listen to Roger's episode)
Harold and I also get to talk about his fascinating work in the documentary, Never Surrender: A Galaxy Quest Documentary. Harold shares with us his experience in selecting the Thermians as the category they would dress as for the Salt Lake Comic Con and FanX. His passion for cosplay and excellent costume creation earned him and his family a role in the documentary. (A full article about this experience can be found Here.)
Harold is using his skill as a costume maker to create fun costumes that his grandchildren and family can enjoy together. It is great to see how a grandpa's talents and passions can be used to create enjoyment for the family and draw them closer together.
Here are some pictures of Harold and the grandchildren: