My conversation with Ronnel A. Blackmon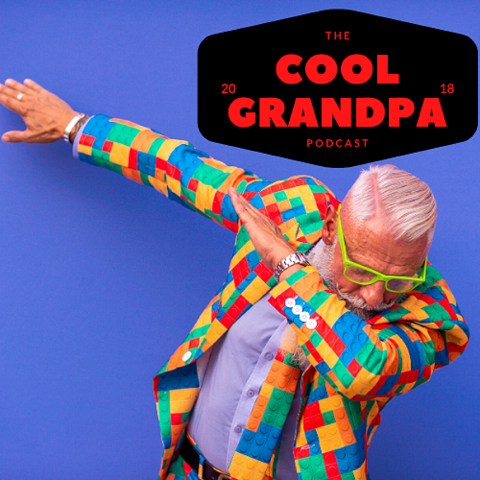 In this episode of the Cool Grandpa Podcast, I discover how a grandfather and a godfather raised a boy to be a man. Ronnel Blackmon shares with me his powerful stories of his grandfather, Robert Hale, working with him at a young age to learn to be a man who walks with integrity and with a heart to serve others. Ronnel's grandfather worked full-time at the Firestone plant in Akron, OH, and then spent his downtime as a full-time pastor serving his congregation and community.
Ronnel shares with us that his grandfather, early on, would take a young Ronnel with him when he was ministering to his congregation. Ronnel shares the impact of learning to love and serve others had on him as a young man.
We discuss the difficult transition that Ronnel went through when his grandfather became sick and eventually passed away while Ronnel was a freshman in high school. Ronnel was blessed a second time in that his godfather, James Sheely, stepped into the role of mentor. James was the PE teacher, track coach, and local Councilman. Ronnel speaks about how James would push him in sports to really connect with Ronnel's full potential. James never let Ronnel back away from giving his best effort in sports and life. When Ronnel held back giving his best effort, James was there to call Ronnel out and push him to do his best.
Ronnel's story is a powerful example of how a grandfather and godfather/mentor can keep a young man focused on growing stronger in his faith and becoming a man of character. Both his grandfather and godfather knew that young and older men are not perfect, but with love and respect, each can help one another hit their marks in life and with their faith.
Ronnel can be reached and followed at the below sites:
Ronnel's Emcee and hosting business – More than Me LLC.
On Instagram – Ronnel Blackmon
On Twitter – Ronnel Blackmon
Ronnel's personal website – Click Here
Here is a link to the book that Ronnel mentioned, Fathered by God