My conversation with Frank Sinclair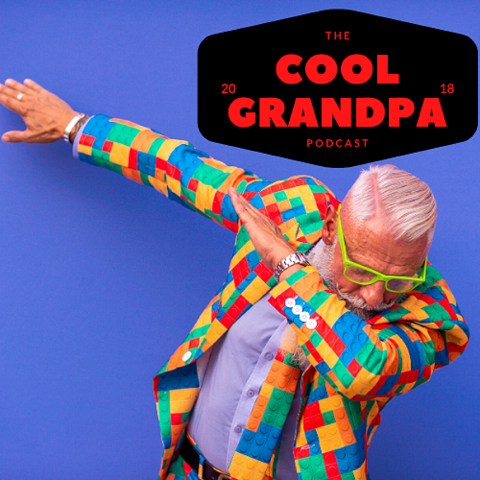 Encouraging his grandchildren's innate design is what Frank Sinclair is all about. Frank is one cool grandpa and shares his insights into encouraging and leading his grandchildren with love and respect.
I was lucky to meet Frank through our mutual friend James Devine. After talking with James, he said that Frank had to be a guest and share his infectious personality and experiences with being a cool grandpa.
Frank takes his hard-won life lessons and his design to build others up into all aspects of his life, from raising children to influencing his grandchildren seriously. By seriously, I mean seriously with love, fun, and tolerance. Like so many of us, Frank has had struggles and has had to push through and grow from those struggles. These triumphs have lead Frank to believe that we all have a God-given design that needs to be encouraged to come out and shine.
Frank has grandchildren in the full spectrum of life. Grandchildren are excelling in college, and some grandchildren are toddlers, and a grandchild is on the way. You can easily tell that slowing down and taking it easy is not in Frank's vocabulary. Through the richness of his experiences, we learn what it takes to impress our grandchildren with a strong work ethic, a strong sense of self, and how to love themselves, their family, and their community.
One of the many nuggets of wisdom that Frank shares with us is how it is important that grandparents and grandfathers, in particular, must respect the boundaries of their children. Frank believes that it is vital that grandchildren know that their grandparents respect their parent's boundaries and goals for the family.
There are so many good insights and advice from Frank that I know you will come away from this conversation richer and with ideas of your own on how you can encourage your grandchildren, children, and those in close relationships to you to discover and then follow their personal design.
Once you have listened to this conversation, come back and leave me a comment about your own "ah-ha moment."
Dream Again LLC – Frank's coaching website
James Devine's conversation with me on The Cool Grandpa Podcast