My conversation with Marc Mawhinney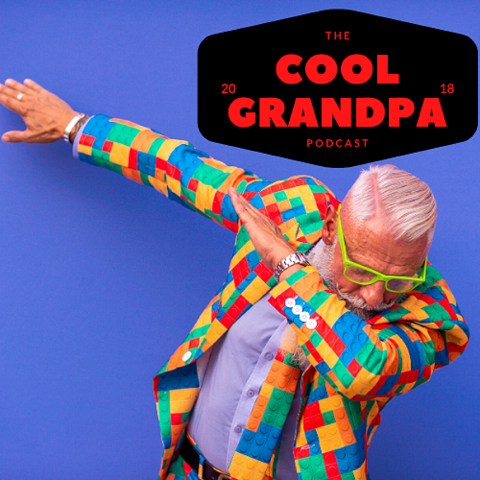 Marc Mawhinney sits down and has a fun discussion about his grandfather, George Mawhinney, and growing up in Atlantic Canada. Marc's grandfather was a fisherman and hardworking guy that taught Marc and Matt (Marc's twin) how to work hard and love baseball.
Marc shares great stories about the connection that baseball has between family members and communities of fans. Through all the up-and-down years that George experienced with the Toronto Blue Jays, we learn that he could live to see the Blue Jays win back-to-back World Series. In this episode, you get to hear a couple of guys talk about the connection that sports have and how the last year of sports with Covid disrupted those connections.
We hear how George named his fishing boat, Mathew and Marc, after his first two grandchildren and how that made Marc feel honored in that way. Marc also talks about how he pulled a ball in his family's field and busted a window at his grandfather's house. True to his nature, Grandfather didn't scold the boys but just chalked it up to boys playing ball. Marc also discusses how his grandfather would take them snowmobiling, and he tells us of a certain race that he, his father, grandfather, and brother took part in. (Don't inform Marc's insurance agent about Marc's street racing past.)
Marc shares with us the story of Marc's mother prompting Matt and Marc to go over to their grandfather's garage to say and see what he was doing. Marc talks about how after going over to see his grandfather, his grandfather George was in the hospital the next day and passed away just a few days later. Marc's grandfather's passing hit him and his family hard. Years later, Marc used the anniversary of his grandfather's passing to push himself to launch his daily podcast, Natural Born Coaches, on November 17, 2014.
You will enjoy the interesting and loving stories that Marc has of his grandfather and the impact of his grandfather on his life.
To learn more about Marc and his work with helping people become profitable coaching businesses, check out the below links. You might also want to follow Marc on Facebook to enjoy his "dad jokes" and puns.
Links:
Natural Born Coaches – website
The Coaching Jungle – Facebook Group
Marc Mawhinney – Marc's Facebook Page