My Conversation with Jeanne Willis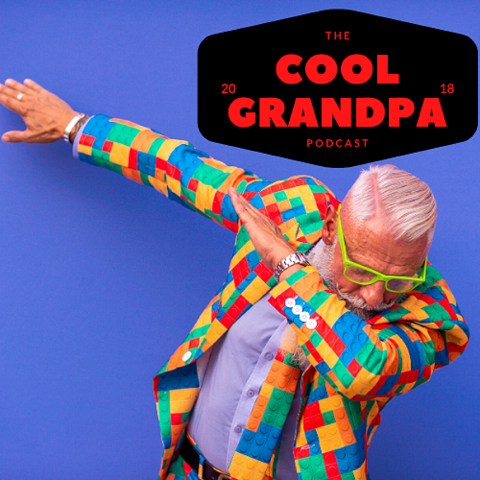 Children's Author Jeanne Willis sits down with us for a fun conversation about her wonderful grandfather, Fredrick Willis. Fredrick was born in 1895 and was a Victorian who served in the Army in Africa as a Sapper (Army Engineer) during WWI. Jeanne talks about how her grandfather used to joke about losing his helmet while riding in a jeep in Africa. The result, according to Fedrick, was his head becoming burned and his hair falling out. Jeanne, always trying to help and show affection to her grandfather, created many homemade potions to try and restore her grandfather's hair.
We talk about Jeanne's early relationship years with her grandfather. Jeanne talks about walking about on stilts and signing Army songs that her grandfather taught her. Fredrick also used to walk to Jeanne's school with a pocket of sweets to pick up Jeanne and her sister from school. Jeanne shares a wonderful story about capturing caterpillars with her grandfather and credits this experience as the basis of her love of metamorphosis. We also talk about how her grandfather and grandmother would encourage her early storytelling ventures at an early age, including Jeanne using an old typewriter and Jeanne's sister doing the illustrations.
Jeanne and I talk about how her relationship evolved, including how she thinks that her grandfather missed the granddaughters being little girls. We talk about how we can internally break our grandparent's hearts as our focus starts to turn from them to our friends and outside interests. Jeanne even went so far as to write her grandfather a heartfelt letter apologizing for growing up and not having the same relationship as when she was younger. We both talk about how children today can be more focused on the screens versus relationships with grandparents.
I ask Jeanne about writing children's books and how she often has a grandfather character appear in the story without her planning on involving him. In particular, we discuss the fascinating book Stardust. In Stardust, the book is a bit more biographical in nature, where Jeanne's sister at times received more of the attention, and Jeanne sometimes felt left out. However, in the book, as in life, granddad shares with the little girl about how we are all made of stardust, and we all shine in different ways.
As we wrap up our conversation, Jeanne talks about how her grandfather was her soulmate, mentor, and she wouldn't have become a writer without him. Jeanne talks about how he is still with her and often bursts right into her writing.
Links:
Stardust – I highly recommend this book if you have little granddaughters.