My Conversation with Lieutenant General (Retired) Ralph Jodice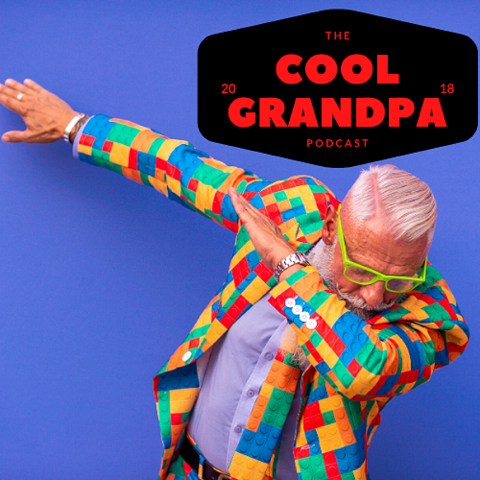 Welcome back! In this episode of The Cool Grandpa Podcast, we are privileged to have Retired Lieutenant General Ralph J. Jodice II join us and talk about his experience with being a grandfather. Ralph is the father of one of our past guests, Brian Jodice (A link to Brian's conversation is down below). As you will learn, Ralph is a heck of a guy and another good example of someone who is "doing it right."
If you thought that Generals could not get down and play with children and become children again through their interactions with their grandchildren, you would be mistaken. As you will find out in this engaging conversation, nothing makes Ralph happier than sitting down and having high tea with one of his granddaughters or playing Legos with one of his grandsons.
As you will learn, Ralph comes from a very close family that he has intentionally passed on to his children and grandchildren. Although Ralph and his wife (affectionately known as Nonna by the grandchildren) may not live close to their children and grandchildren when needed, they deploy to wherever they are needed. Grandpa takes on logistics and supply duties while Nonna takes command of the kitchen. By being intentional with the time they spend, the grandparents and grandchildren build lasting relationships that are part of a long Jodice tradition.
Ralph also shares with us the story of how while serving his country and NATO in Izmir, Turkey, he was able to balance out the news and excitement of his first granddaughter being born. We learn from Ralph that the priorities of Faith, Family, Service can sometimes become out of wack during deployments and the call of duty but that it is important to restore that balance as soon as possible.
There are heartwarming stories and lessons shared in this conversation with Ralph that we can all learn from. My biggest takeaway is the importance of the dining room table. As Ralph talks about, that is where the family laughs, loves, cry, and learns. After you listen to this conversation, be sure to leave your big takeaway in the comments below.
Links:
Lieutenant General Ralph J. Jodice II biography