Our conversation with Dr. Gene Beresin, MD, MA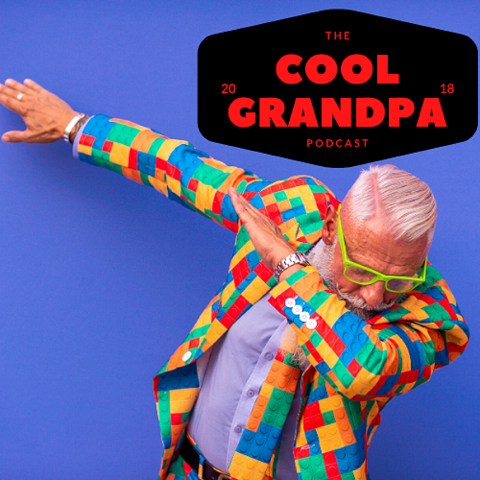 Our guest is Dr. Gene Beresin. Gene is a great guy and is working hard with the devoted staff of The Clay Center for Young Healthy Minds at Massachusetts General Hospital in Boston. According to the center's about page, The Clay Center "…is a free, practical, online educational resource dedicated to promoting and supporting the mental, emotional, and behavioral well-being of children, teens, and young adults."
I knew that Gene would be the perfect guest to talk about how grandparents can be part of helping grandchildren through emotional and mental health issues. In this conversation, we talk about the importance of building connections with our grandchildren. If problems arise, they and their parents feel comfortable including us in the difficult discussions around emotional health issues.
We discuss how being open with our emotional challenges can lessen the awkwardness and shame that children and others can feel when dealing with mental health issues. Gene and I also talk about the recent revelations from gymnast Simone Biles about withdrawing from the Uneven Bars and Vault in the 2021 Summer Olympics. Simone started to not feel like she was mentally able to compete and was dealing with a phenomenon known as the "twisties." We both agree that having public discussions about mental health can and should go a long way in helping our grandchildren. We believe that the grandchildren need to know that they are not alone when they are experiencing challenges themselves and that hopefully, they will feel safe enough to talk to someone, including their grandparents.
Gene and I also talk about the grandfather's role and how we, as grandfathers, are the keepers of the family narratives. Grandfathers offer a profound bridge to the past that can inspire and entertain our grandchildren. We often hold a hundred years or more of family history in our memories from our discussions with our grandparents.
You will be sure to enjoy this conversation. When you finish listening to Gene and me, be sure to check out the links below and leave us a comment about your big takeaway from our conversation.
Helpful Links
The Clay Center for Young Healthy Minds
Gene Beresin, MD, MA – About Page
The Value of Being a Grandparent: 7 Ways to Support Your Family's Emotional Health – A great article written by Gene
Shrinking It Down: Mental Health Made Simple – The Clay Center's Podcast (They will be starting season 5 very soon, be sure to check out their podcast!)
Sara Rattingan – Super Star Communication Specialist who helped to get Gene and me together. Thanks, Sara!
Affiliate Links