Our conversation with Dr. Rob Whitley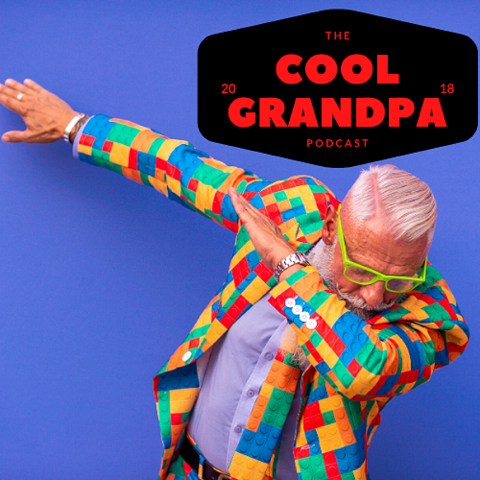 Dr. Rob Whitley, Ph.D., discusses older men's mental health issues. Rob Whitley is an Associate Professor in the Department of Psychiatry, McGill University, and a Research Scientist at the Douglas Research Centre. He is currently a Fonds de recherche du Québec-Santé Senior Research Scholar and an Honorary Principal Fellow at the University of Melbourne. 
Rob and I discuss the different mental health challenges that older men can face in this conversation. We discuss several causes of mental health issues, such as the pain and breakdown of our bodies. Rob points out that as men age, we can lose our connections to friends, family, and other social points of connections like church and work.
Mental health is a broad phrase that can include many different types of behaviors. Much of the focus of the conversation is on depression, anxiety, and substance misuse. Many men often have an internal stigma about seeking help for mental health issues. Some internal stigmas center around the fear of loss of promotion or responsibilities at work. The stigmas can also manifest in the self-talk that older men internalize, such as, "I should be able to deal with this" or "I am weak if I need to reach out for help."
As part of our discussion around how men need to feel comfortable discussing their challenges, Rob and I talk about the movement of Men's Sheds. (See the link below) With Men's Sheds, older men have a place to go to practice skills like wood or metal working along with building vital connections with other men. Rob also discusses how therapy offices and sessions are changing to meet men's needs and operate more closely with how men communicate and interact.
After listening to this episode, be sure to like and subscribe to the podcast. The most important all is to share this conversation with anyone you know who is maybe struggling or is connected to someone who is struggling with any of the mental health topics discussed in this podcast.
Links
Click HERE to view Dr. Rob Whitley's McGill University profile
Click HERE to learn more about Dr. Rob Whitley's book, "Men's Issues and Men's Mental Health
Click HERE to read Dr. Rob Whitley's latest article, "How to Talk With a Man About His Mental Health."
Click HERE to discover Dr. Rob Whitley's YouTube Channel, "Recovery Mental Health."
Click HERE to view Dr. Rob Whitley's articles published in Psychology Today.
Click HERE to learn more about Erik Erikson's term Generativity. There is a lot of information about Erikson and Generativity.
Click HERE to read Robert D. Putnam's article, "Bowling Alone," published in 1995.
Click HERE to read about Emile Durkheim's theory and types of suicide
Click HERE to learn more about the U.S. Men's Shed Association
Affiliate Links