Our monthly one on one conversation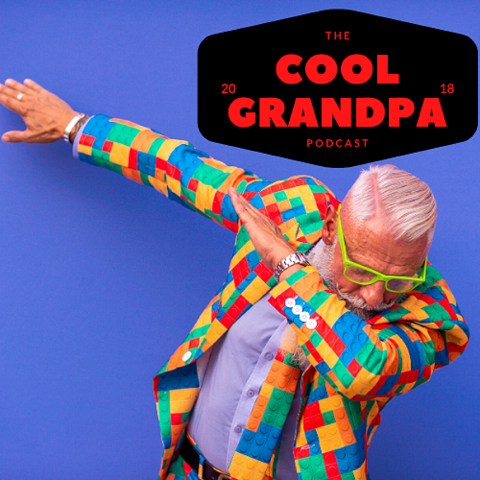 "Welcome back, my friends to the show that never ends. We're so glad you could attend! Come inside! come inside!" – Emerson, Lake & Palmer.
I am happy to have a moment with you. I enjoy these one-on-one conversations, and I hope you find them valuable for your grandparenting journey.
This month, I want to discuss steps you can take to 'prime the pump' or, in other words, plan your next visit with your children and grandchildren. Some people will tell you that the only actual planning you should do on your stays (assuming you live out of town) is when you arrive and depart. They will say that should be enough planning and that the trip should be an organic experience.
I say that not having a plan is a recipe for miscommunication and missed opportunities for your adult children, grandchildren, and YOU.
I am not saying that you have to have every minute of your visit planned but what I am saying is that you need to have some plans for your trip, AND you need to build up some anticipation about your stay with the grandchildren.
Put yourself back into your early parenting days for a minute. How would you have liked to have your parents or in-laws show up at the house for a few days, a week, a month with no idea what they wanted to do or not do? Think about the level of stress that would manifest itself with so many unknowns. Do the grandparents want to have a big dinner at some point? Do they want to take the grandkids to the park or zoo? What days is all this going to happen? What about play dates? Times that I was going to work on the car? Painters coming to the house? There are a lot of unknown questions here AND a lot of potential stress.
Grandpa's, we need to help make sure that our time with our children and grandchildren is as stress-free as possible so that EVERYONE can enjoy the time together.
Here are a few tips that I do and that I have found to help set expectations and reduce stress for those days when my wife and I visit our children and grandchildren.
Start communicating early and often about the expected arrival and departure dates until your travel dates are 100% locked in.
– If you are planning Grandpa/ grandchild activities that are more than an hour, start talking about the dates and times of those activities as early as possible. The parents and grandchildren have schedules that they will need to adjust for your fun activities.
– Ask the parents what activities they think the grandchildren would like. Children's tastes, activity levels, and interests might have changed since your last visit.
– Use text messages or emails to write down the loose itinerary for everyone. Talking about the calendar AND seeing the calendar may trigger forgotten activities that the kids or grandkids had planned. "Measure twice cut once"
– Leave some blank or 'zero days.' Everyone needs some flexibility for last-minute plans and some "grandpa is pooped out" time. 🙂
– Start priming the pump with the grandkids early. This activity is age-dependent, but 30 days out is a good rule of thumb.
– Send video messages about the visit talking about the fun you will have with the grandchildren.
– Use snail mail to shoot a postcard talking about a fun activity. Maybe print out and send tickets to the Zoo, Waterpark, or something else that requires tickets or a pass with older kids.
Your list and planning activities may vary from mine, which is okay. The important thing is to recognize that some pre-planning and a lot of communication will reduce the natural stress that a visit from grandpa and grandma can produce. After all, we want every visit to be memorable for the good times and feelings and not hurt feelings or misunderstandings that can happen when we visit our children and grandchildren.
Be sure to like and subscribe to the podcast if you have not done so already. Also, please share this episode and podcast with a friend. Sharing is the best way to spread the information people need to grow and maintain relationships with their family and friends.
Affiliate Links
Click on this link to learn more about Peekabond.
Click on this link to learn and sign up for Readeo.