Our conversation with Jim Marggaff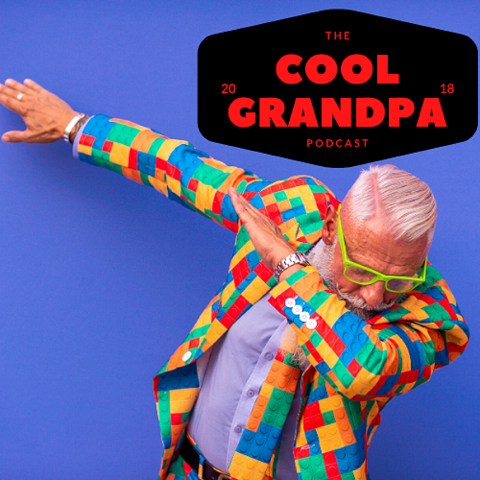 Jim Marggaff joins the conversation this week to talk about his latest company, Kinoo. Kinoo is an interactive application specifically designed to increase multigenerational relations when there is a distance between the young ones and the, let's say, more seasoned ones.
If Jim's name doesn't ring a bell right off, that's okay, but I bet you know of at least one of the companies he has either started or has been part of. Jim is the founder and voice of LeapPad Learning System. Jim also was behind Livescribe Smartpen. You could say that since leaving college, Jim has been passionate about using technology to help teach problem-solving AND enhance connections through the use of technology.
In our conversation, we talked about Jim's pursuit of solving problems and how he has worked through a process of keeping a 'problem reservoir' with at least three problems. The 'problem reservoir' is a mental bucket that you ponder and think about a problem and work up a solution in your mind before putting pen to paper. Jim shares with us how using this method, his son, Blake, was able to win the annual Intel International Science and Engineering Fair (ISEF)
We then start discussing Jim's current company, Kinoo. Kinoo is no ordinary screen time app for children, it uses a combination of physical interactions mixed with problem-solving to engage youngsters. By incorporating the wand into the fun, children stay focused and active 10x longer than a typical phone or video call.
Jim has once again gathered experts to create a unique experience that allows grandparents and others to gamify the problem-solving experience for young children. The activities available on Kinoo range from the typical memory-style interactions to a fishing simulation and even baking. Grandparents and other adults love Kinoo because it does keep the young ones engaged in play and conversation. The children love Kinoo because they are not just holding a phone to their ear or watching a boring old adult talk to them. The children look forward to playtime with the adult.
Links
Click HERE to visit Kinoo and review their awesome application.
To view Jim's TedEx presentation, "Extreme Thinking for Extreme Problems," click HERE.
Click HERE to view the book "Pattern Thinking" by R. Buckminster Fuller.
If you want to review Jim's book "How to Raise a Founder With Heart," click HERE.
Click HERE to follow Jim on LinkedIn.
Affiliate Links
Click HERE to register for the week-long event that Grandparents Academy hosts from September 11-17.
Click on this link to learn more about Peekabond.
Click on this link to learn and sign up for Readeo.