Our conversation with James Lott, Jr.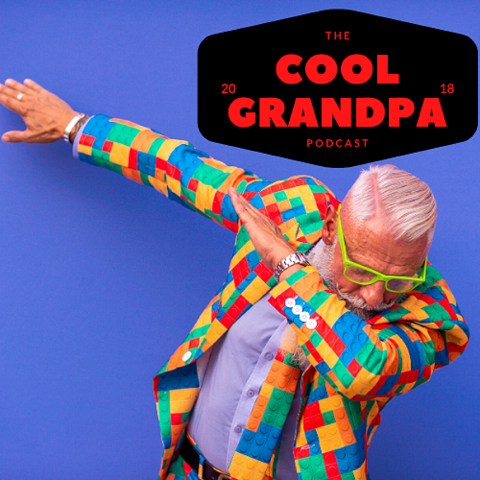 Grandpa Jammie is back for another great conversation. In this conversation, we pick up where we left off the conversation we had on James's YouTube channel, "Really! I'm a Grandparent."
About a couple of months ago, James had me on his show talking about the importance of male role models. (That conversation is available by clicking on this link and the one below) In that conversation, we started diving into why it is important for grandfathers to step up and be good role models for their grandchildren. We discussed how children look to grandfathers as examples of how older men work and live.
This conversation continues that line of thought that grandfathers are needed to not only be examples but also help the grandchildren transition through the stages of development from young children to teens and then to young adults. James shares a powerful story of how his grandmother would share a drink with the grandchildren when they turned 21. The experience wasn't about the drink but about reaching an age where his grandmother sat the grandchild down and discussed life, where the younger grandchild was heading, and what dreams they had.
After you have listened to this episode, please remember to like and subscribe to the show if you haven't already. It would also be fantastic if you would share this podcast with a friend. Sharing is the best way to help me spread the word about the importance of grandfathers in the lives of their grandchildren and families.
Links
Click HERE to access JLJ Media on YouTube
Click HERE to watch my last conversation on "Really! I'm a Grandparent."
Click HERE to follow James on Instagram
Click HERE to follow James on Facebook
Click HERE to support James on Buy Me a Coffee
Click HERE to check out JLJmedia's Artist Shop
Affiliate Links
Click HERE to register for the week-long event that Grandparents Academy hosts from September 11-17.
Click on this link to learn more about Peekabond.
Click on this link to learn and sign up for Readeo.
Click Here to sign up for Grandparents 101. The first session is on Sept 8, so sign up today!