This is our monthly one-on-one.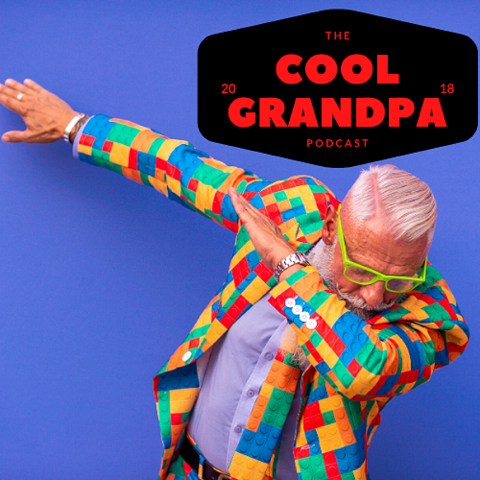 Welcome into this pre-Grandparents Day conversation. The conversation is a bit short this week, but I am calling out a few things to remember about being a Grandfather and Grandparent.
First, not every relationship will be exactly like we would like it to be if your relationship is not where you want it to be with your adult child, spouse, partner, or even your grandchild. Do an assessment and be truthful about some of the things you might be doing to create friction in that relationship and then address those items.
BUT remember that sometimes the cause of friction or strain on a relationship MIGHT NOT be your doing. Remember that the growth and maintenance of a relationship is a two-way street; sometimes, the other person may need to make some course correction or effort to have a relationship with you. Whatever the case is, I AM NOT suggesting that you abandon your boundaries or your beliefs but rather do an inventory and see if you could have had a misstep that requires you to humble yourself to heal the relationship.
Second, remember that most of us Grandpas only want to share the good stuff, not the challenges we are going through with our relations. This isn't an action that anyone should take as being dishonest but rather understand that most of us want to keep our 'business' to ourselves or within the family.
So, if you are talking to your friends or viewing social media, remember that they may be having similar challenges but keep that information behind their walls. If you want to be bold, be honest with your close friends and family about your struggles and challenges. Share appropriately, but I bet dollars to doughts that if you open yourself up and be venerable with your close associates, you might find hidden sources of wisdom and compassion that you didn't know existed.
Finally, let's remember to take September 11 and celebrate being a Grandpa and Grandparent. YOU have traveled a long and winding road to get to this point. Celebrate that you are old enough to be a grandparent and have had a long and rich experience to get you here. So, this Grandparents Day, go ahead, take a victory lap. YOU have earned it!
Please remember that after you have listened to this episode, like and subscribe to the show if you haven't already. It would also be fantastic if you would share this podcast with a friend. Sharing is the best way to help me spread the word about the importance of grandfathers in the lives of their grandchildren and families.
Links
Click HERE to order your copy of Rudder of the Day: Stories & Wisdom to Kick Start Your Workday.
Click HERE to sign up for a membership to The Long Distance Grandparent Society.
Affiliate Links
Click HERE to register for the week-long event that Grandparents Academy hosts from September 11-17.
Click on this link to learn more about Peekabond.
Click on this link to learn and sign up for Readeo.
Click Here to sign up for Grandparents 101. The first session is on Sept 8, so sign up today!