Our conversation with Manny Oliverez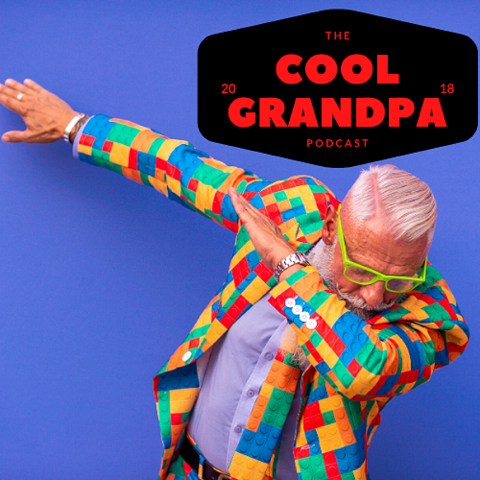 Manny Oliverez is on a mission to be THE FAVORITE GRAMPY. Manny is someone who didn't grow up with his grandfathers setting an example about what a grandpa should or shouldn't do. This left Manny with a clean slate to create the types of relationships he wanted with his grandchildren.
We discuss Manny's reaction to hearing the news that he would become a grandfather for the first time. Hearing that news started exploring what it would take to become a grandchild's favorite grampy. Manny shares with us how for him, being a favorite grampy is a combination of creativity, opening yourself up to acting like a kid, and sometimes setting the rules aside.
Another big part of being a favorite grampy is to create opportunities for adventures. Adventures can come in all sorts of shapes and sizes. Manny shares with us an adventure he and his grandchildren took in the backyard where they encountered deer that an Oger had frozen and the dark spooky path that would take them to the brink of danger. Other adventures come in the form of trips to Disney, Universal, and other theme parks.
This pursuit of family-friendly, skip-generational adventures has led Manny's daughter to start Favorite Grampy Travels. The focus of Favorite Grampy Travels is to help other families create these magical, once-in-a-lifetime memories with all members of the family. Check out the links below to Favorite Grampy Travels and see if they can help you schedule your next adventure with the family.
After you have listened to this episode, please remember to like and subscribe to the show if you haven't already. It would also be fantastic if you would share this podcast with a friend. Sharing is the best way to help me spread the word about the importance of grandfathers in the lives of their grandchildren and families.
Links
Click HERE to visit Manny's Favorite Grampy website.
Here is the link to Manny's interview with the Adventures with Grammy podcast. Click HERE to listen to that great interview.
To check out Manny and the family's good times, you can click HERE to follow Manny on Facebook.
Be sure to follow Manny on Twitter by clicking HERE.
Click HERE to follow Manny on Pinterest.
If you are looking for a great theme park or travel experience, let Manny and his family over at Favorite Grampy Travel take care of your needs. You and find your Favorite Grampy Travel by clicking HERE.
Click HERE to find the books that Manny has available on Amazon.
Affiliate Links
Click on this link to learn more about Peekabond.
Click on this link to learn and sign up for Readeo.