Our conversation with Richard Eyre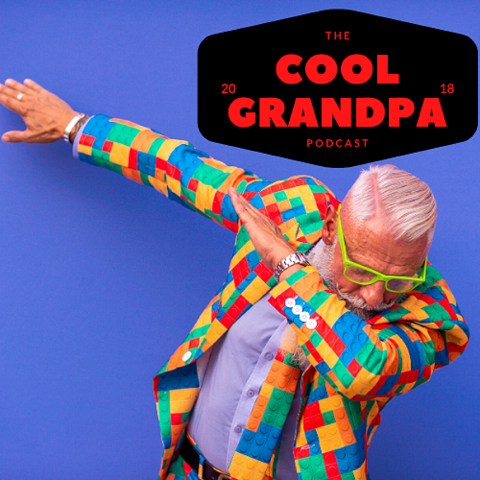 Richard Eyre is back to talk about a new program he and his wife, Linda, have created called Grandparenting 101. Richard was previously on the podcast to talk about his book, "Being A Proactive Grandfather." You can listen to that conversation by clicking on the link below.
Linda and Richard have created a six-part course to help grandparents navigate this evolving role of being a Grandparent. Grandparents today seek guidance and support on maximizing their impact with their multi-generational family. With few books and resources available, Grandparenting 101 is a fantastic resource where Richard and Linda help to guide grandparents through important topics such as:
The Higher Perspective, Priority, and Paradigm of More Effective Grandparenting. (Examining the roles and priorities of being a grandparent)
Grandparenting Goals and Roles (by age)
Deep Life Relationships with Individual Grandkids
Smart Support (How and when to provide financial support)
Values and Faith
Being the Link and the Trunk (You are the link between the grandchildren and their ancestors)
You will enjoy listening to how the course was inspired and how it has helped bring together experts in this new and growing field of Grandparenting.
After you have listened to this episode, please remember to like and subscribe to the show if you haven't already. It would also be fantastic if you would share this podcast with a friend. Sharing is the best way to help me spread the word about the importance of grandfathers in the lives of their grandchildren and families.
Link
Click HERE to find out more and to sign up for Grandparenting 101.
You can listen to the previous conversation that Richard and I had about his book, "Being A Proactive Grandfather," by clicking HERE.
To check out and purchase Richard's book, "Being A Proactive Grandfather," click HERE to order the book from Amazon.
Also, check out Richard and Linda's podcast, "Eyres on the Road."
Affiliate Links
Ready to check out Make Momentos? Click HERE to be taken to a landing page created just for you.
Click on this link to learn more about Peekabond.
Click on this link to learn and sign up for Readeo.