Our conversation with James Divine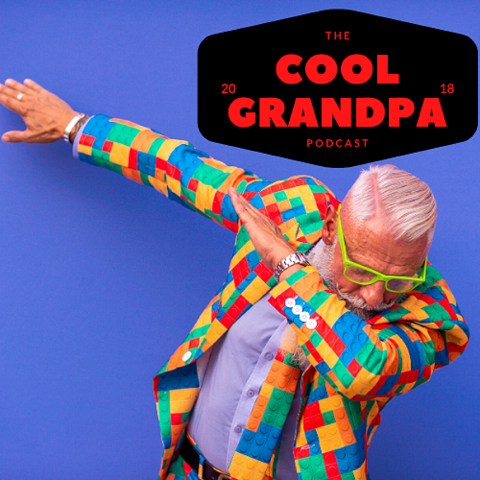 James 'Papa Jimmy' Divine is back to discuss his experience creating multiple side businesses while working full-time as a band teacher in a Title 1 school. James talks to us about his journey from transitioning from the U.S. Army to becoming a music teacher and the process it took to earn his Master's in Music Education while in the Army and raising a family.
We get into an interesting conversation about the mindset of starting side businesses. How grandfathers can find the time to write a book or create a course. We also discuss mentors and coaches we have used to help us to get clarity about what businesses or projects we are involved in. As part of our discussion about mentors, we listen to Dan Miller's 48 Day's podcast and Dave Ramsey's radio program. James and I also went through Chris LoCurto's Next Level Life event.
James is incredibly open and honest in talking about how he has worked and continues to work on overcoming a negative mindset. The mindset was part naturally occurring and part of the environment that he grew up in. James outlines a great way to overcome or improve your negative mindset. His number one piece of advice is to "keep moving forward."
After you have listened to this episode, please remember to like and subscribe to the show if you haven't already. It would also be fantastic if you would share this podcast with a friend. Sharing is the best way to help me spread the word about the importance of grandfathers in the lives of their grandchildren and families.
Link
Here is the link to my previous conversation with James Divine (Episode 13): A Cool Teacher Dedicated to Helping Young People Succeed.
James has generously offered the listeners of this episode an 50% discount on any of the products in his store IF you use the discount code COOL GRANDPA. Click HERE to go directly to James' store and take advantage of this awesome deal!
Click HERE to visit James' website and see all his great products and services. You can also connect to James on social media and email by clicking those links on James' website.
Click HERE to visit Ramsy Solutions, learn more about Dave Ramsey, and listen to his daily radio program.
Affiliate Links
Ready to check out Make Momentos? Click HERE to be taken to a landing page created just for you.
To Join Dan Miller's 48 Days Membership group (I am a part of this group), you need to sign up for the waiting list. Dan only opens up the group for short periods. To reserve your spot in the 48-Days community, click HERE.
Click on this link to learn more about Peekabond.
Click on this link to learn and sign up for Readeo.