Our bonus conversation with Vinnie Tortorich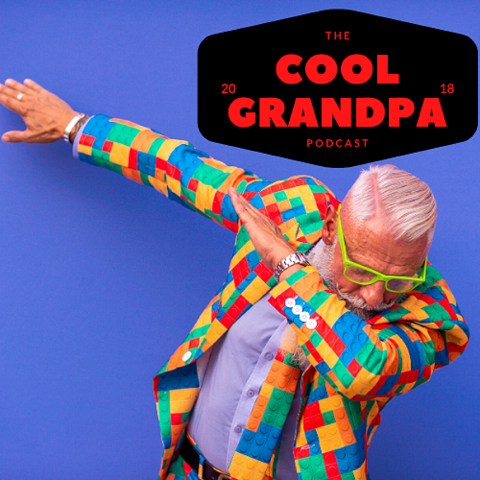 This is a bonus edition of a fantastic interview that I had with Vinnie Tortorich back in December 2020. I thought it would be great to share this conversation again.
My guest on this episode is Vinnie Tortorich. Vinnie is a successful celebrity trainer, best-selling author, and entrepreneur. Vinnie has a successful podcast, Fitness Confidential, and is just a cool all-around good guy.
Vinnie sits down and shares memories of his strong and loving Italian grandfathers. Vinnie and I dive into how his family immigrated to Louisiana from Italy. What his great-grandfathers and grandfathers did for a living in the bayous of Louisiana and how in just one generation, the family moved from sharecroppers and immigrant fishermen into the American middle class through a lot of hard work and sacrifice.
Vinnie shares a touching and inspiring story about how one of his grandfathers used to work as a janitor, doing the work of three men and then, on the weekends, delivering bulk mud to the oil and natural gas wells in the area.
Through all the hard work and sacrifice Vinnie's grandfathers experienced, his biggest memory is their love for their family and grandchildren.
Links
Vinnie's great-grandfathers and grandfathers' examples helped to form a drive and work ethic that led Vinnie to start and own companies Pure Coffee Club, Pure Vitamin Club, and NSNG Foods. (I use Vinnie's vitamins and his UltraFat products.)
Vinnie also has three documentaries – Fat: A Documentary, Fat: A Documentary 2, and Beyond Impossible.
Vinnie's homepage is https://vinnietortorich.com/, and he can be found on Twitter, Facebook, Instagram, and just about everywhere.
Click HERE to listen to my conversation with Vinnie on his podcast, FITNESS CONFIDENTIAL WITH VINNIE TORTORICH
Affiliate Links
If you would like to support the show, you can "Buy me a Coffee" by donating a few dollars to the show. To support the show, click HERE.
Ready to check out Make Momentos? Click HERE to be taken to a landing page created just for you.
Click on this link to learn more about Peekabond.