Our Conversation with Nathan Andersen (Anders Roseberg)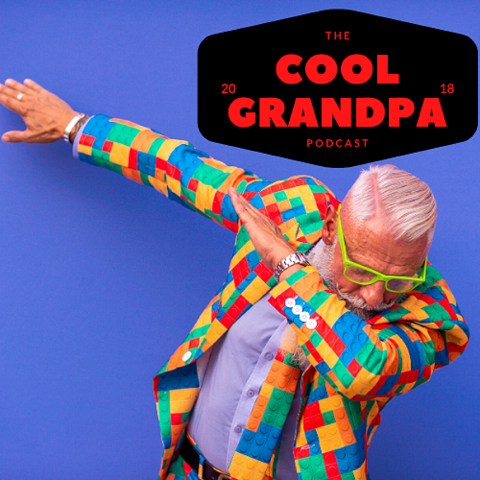 This conversation is with my good friend and publishing expert, Nathan Andersen. I take the first part of this conversation to review and share how I came up with the idea for my children's book, My Grandpa's Grandpa.
As our discussion progressed, Nathan started to ask me questions about my experience with him and his company, Babooky. Between the two of us, we share a lot of great information for the first-time author who may be writing a children's book, a young adult book, a fictional book, or a non-fiction book.
The biggest takeaway Nathan and I want you to know are that you need to start writing no matter the genre. Once you are writing or entering 'the current' of the writing and publishing process, you will find people like Nathan, an agent, or someone else who can guide you to your next step.
If you think you have a book or story in you, get in the game and get started today!
After you have listened to this episode, remember to like and subscribe to the show if you haven't already. Please share this podcast with three friends that could use this valuable information. Sharing is the best way to help me spread the word about the importance of grandfathers in the lives of their grandchildren and families.
Links
You can now purchase my children's book, My Grandpa's Grandpa, directly from my website. Click HERE for the link.
My children's book, My Grandpa's Grandpa, is now available for download. You can download the Kindle version by clicking on this LINK.
I would appreciate it if you could support the show. You can support the show through "Buy me a Coffee" and donate a few dollars by clicking HERE.
Click HERE to visit Babooky.
You can check out Babooky on Facebook by clicking HERE.
You can follow Nathan on Instagram by clicking HERE.
Click HERE to listen to my first conversation with Nathan.
You can listen to my conversation with my buddy Thal Dixon by clicking HERE.
Affiliate Links
Grandparents Academy offers some great educational opportunities for grandfathers and grandmothers alike. Click HERE to pick a topic that is great for you.
Click HERE to be taken to a Make Momentos landing page created just for you.